Here are some of my most recent endeavors in the crocheting world. I will post yarn specs and hook sizes for each item later. stay right tuned there is still more to come!!if anyone has had this happen to them please tell me why there is so much space between my description and the table i made with all my pictures, when i don't have any html tags that you do that.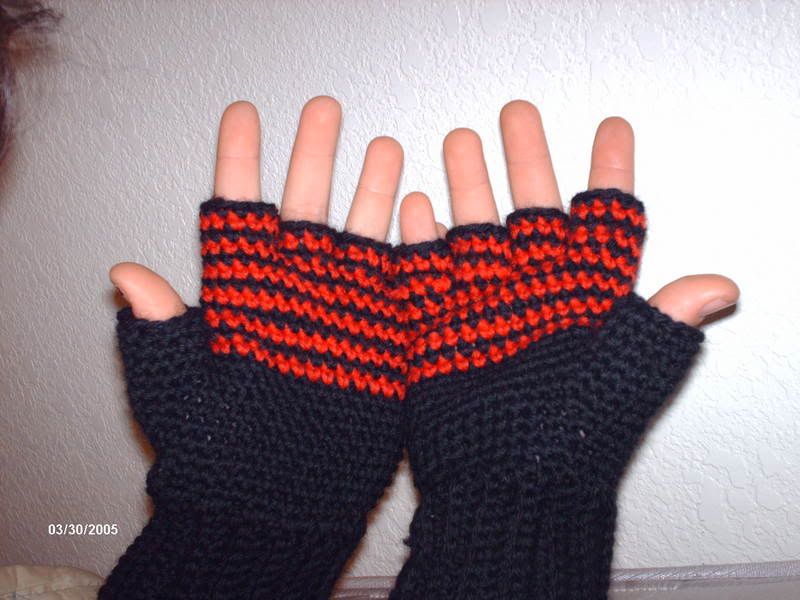 These were a christmas present for someone. i had been looking and looking for a pattern like this forever, and all i could find were the wrist warmer fingerless glove things, but i wanted actual fingerless gloves. finally i found this
pattern
and it was so amazingly easy and quick, and they are very customizable. i'm currently trying to figure out a good chart for these that look like hand bones.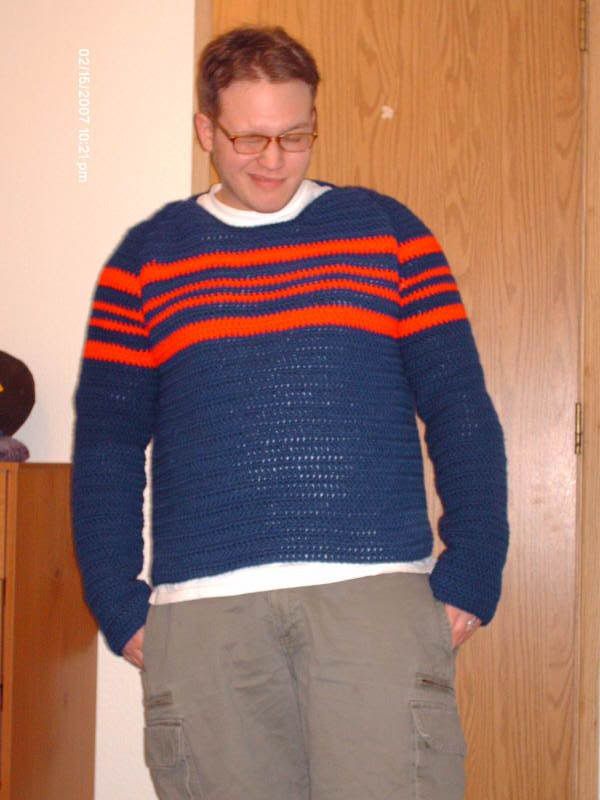 This is the third sweater i've made if you include the prepster jacket in the happy hooker book. this one was made with the use of the Knitware software using the crochet options of course. it has raglan style sleeves, and stripes. i origianlly wanted to do a Crass(for those not in the know crass is a punk band) symbol on the back but then i realized i don't listen to them that much to justify a sweater, the symbol is just really cool. i would like to do a few more like this maybe a dead kennedy's logo sweater, or the clash, something to show that crochet is fuckin rad!!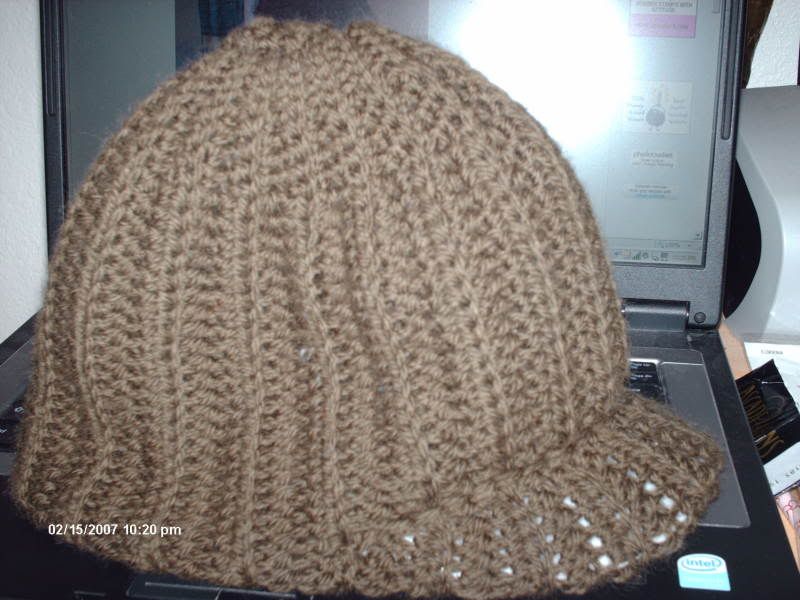 this guy is ugly....hahaha but the beanie is quite good i think. it's an original design aside from the fact that it's based on those knitted beanies with bills, and kind of hard to describe but it was made flat with shaping on each end and then folded in half and sewn together with a plastic bill shape that is slip stitched into place. i didn't know the plastic was going to be white so it shows through like crazy, but the stitches are already stretched out so there isn't much i can do.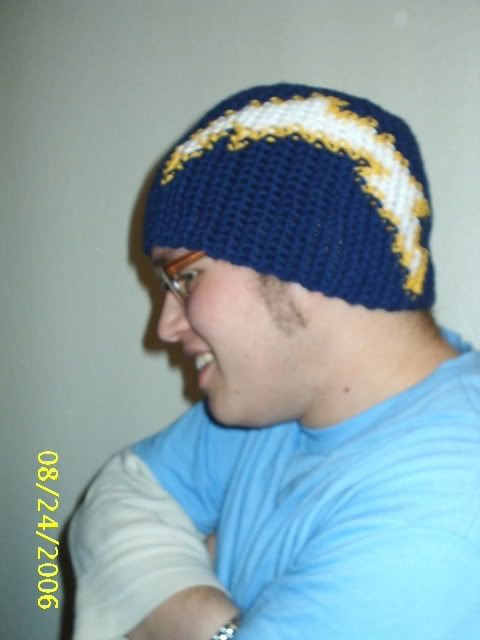 this was another christmas present for my dad THE Charger fan. i think the lightening bolts came out very good and it fits really well. not much else say about this one.




i saw this style done on craftster in the crochet section and i fell for it immediately i tried to ask for a pattern , along with a hundred others, but the lady wasn't going to give it up, so i began my adventure to figure it out myself, and this is what came of that. i love it.